As a consumer, you are spoiled for choice between a number of irrigation system suppliers. This blog post answers the most important players in the irrigation market, introduces the companies and gives an overview of their product range.

Hunter is a family company founded in 1981 by Edwin Hunter and, according to current market reports, is the world market leader in the field of automatic irrigation (world market share of approx. 15%). Founder Edwin Hunter was one of the pioneers of automatic irrigation in the USA and started his first irrigation company Moist-o-Matic as early as 1952. This was taken over 10 years later by The Toro Company, who entered the automatic irrigation market with this takeover. Edwin Hunter was then responsible for product design and product development in the Toro irrigation division for almost 20 years before he finally founded his own irrigation company named after him, which over the years rose to become the world market leader.
It is also interesting to know that, according to market reports, around 2/3 of global sales in the area of ​​automatic irrigation take place in the USA, where the use of such systems is also commonplace in the private sector. Dominance in the US is therefore practically the same as a dominated position in the world market. There is immense competition in the field of garden irrigation in the USA. In recent years and decades, this has led to sharply falling, very consumer-friendly prices, which subsequently further increased the demand for these products.
The development of the PGP sprinkler in the early 1980s contributed significantly to Hunter's success. This was far superior to the other sprinklers on the market in terms of stable construction, compactness and performance and set a new industry standard. The PGP sprinkler has been continuously developed by Hunter and is still the best-selling sprinkler in the world to date. Hunter products are used today not only in private gardens but also on golf courses, in large park areas, amusement parks, on soccer fields and in agriculture.
In addition to irrigation products, Hunter has also been offering lighting systems since 2009 after acquiring a landscape lighting company. As a family business, Hunter does not publish sales figures. According to an old Internet report from the end of the 90s, sales at that time were over 100 million dollars, but by now they have probably increased several times over. Hunter is headquartered in California, USA, holds over 250 patents, and employs over 1,500 people. It operates in 125 countries around the world. In recent years, Hunter has also repeatedly taken on competitors from the irrigation sector in order to expand its product portfolio in a targeted manner. For example, the MP Rotator System came to Hunter when it acquired the Walla Walla Sprinkler Company in 2007.
Range
The Hunter product catalog – available on the Hunter homepage – is almost 240 pages long. In addition, an almost 100-page price list with available spare parts is available.
A large number of different products are offered for rotating sprinklers (geared sprinklers). From the classic PGP, which the average user can't really go wrong with, to the entry-level model PGJ and the I-Sprinkler, with which very large throwing distances can be achieved.
At first glance, the product range seems a bit confusing. This is due to the fact that it covers a wide variety of requirements, from the average gardener to huge golf courses or soccer fields, on which the products have to be particularly robust. However, the catalog shows in great detail how the products differ and which product is intended for which area of ​​application.
With the nozzle sprinklers, called by Hunter spray nozzles (models Pro-Spray, PS Ultra, PRS) Hunter – with the exception of the PS-Ultra – completely separates the housing from the spray nozzle. Bodies and spray nozzle must be ordered separately, whereby a wide variety of spray nozzles can be built into one body. The selection of spray nozzles is huge, so that a wide variety of applications can be implemented with them.
Hunter also has a hybrid between nozzle sprinklers and rotating sprinklers in its range: The MP Rotator is a nozzle sprinkler with a rotating nozzle. The water is not released in a surge, but in fine jets; the rotation still irrigates the entire area. This type of sprinkler can be a very interesting alternative if you have to pay attention to the water consumption and therefore want to water the lawn more slowly with a low precipitation rate.
Examples of Hunter products on Amazon:
Planning tool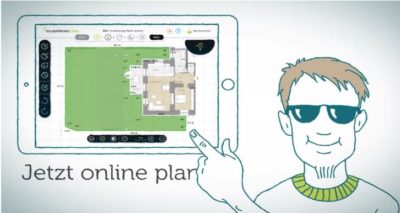 The German irrigation shop DVS Beregnung offers an online planning tool that can be used free of charge and that is based on the sprinkler products from Hunter (Hunter MP-Rotator). Unfortunately, this is currently only offered in German, but can still be used without problems with sporadic use of a translation program.

Rain Bird, also a privately held company, is Hunter's great antagonist. According to its own information, Rain Bird also describes itself as the largest irrigation company in the world. Presumably it depends on the point of view and which sectors are included in the analysis.
Rain Bird was founded in California back in 1933. The founder was the farmer Orton Englehart. He developed his own pulse sprinkler to irrigate his citrus plants. He succeeded so well that the sprinkler clearly outperformed all previous products in terms of efficient irrigation and was soon a much sought-after product. However, Englehart preferred to be a farmer rather than an entrepreneur and soon sold his company to the family of his friend and neighbor Clement LaFetra, who had helped him set up the company. The company is still run today by the LaFetra descendants.
In addition to the private customer business, Rain Bird is also strongly represented in agricultural irrigation as well as in the irrigation of golf courses, soccer fields, etc. According to the company, thousands of golf courses worldwide use Rain Bird irrigation; in Europe alone there are over 2,000. Rain Bird operates in more than 130 countries worldwide, offers over 4,000 different irrigation products and holds more than 450 patents. As a non-corporation, Rain Bird does not publish any revenue or employee numbers. According to the information on the Rain Bird LinkedIn profile, the number of employees is between 500 and 1000.
Range
As with Hunter, the product range is very large. What the PGP sprinkler is for Hunter, the Pop-up Sprinkler 3500 is for Rain Bird. This sprinkler is an all-purpose weapon and will often suit the average consumer. According to the information on the Rain Bird homepage, it is the best-selling 1/2 inch sprinkler in Europe.
In addition, there are of course sprinklers with a greater throw range (pop-up sprinkler 5000, pop-up sprinkler 8005), sprinklers that are particularly robust and do not break even when the ground is heavily used, e.g. on football fields (Falcon 6504) and special sprinklers for golf courses etc.
The bodies are called RD1800, 1800 and Uni-Spray and there are also a large number of nozzles for a wide variety of applications. The counterparts to the water-saving MP-Rotator nozzles are called R-VAN nozzles at Rain Bird.
The range of other components, such as control units, micro-drip systems, valves, etc., is also extensive.
Examples of Rain Bird products on Amazon: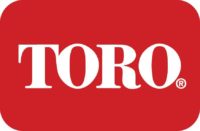 After Hunter and Rainbird, Toro is the third major player in the US market. In contrast to the two previously mentioned, The Toro Company is a public company and is also much broader. Irrigation is just one mainstay of many; the company produces machines and equipment for lawn and landscape maintenance, including mini tractors, lawn mowers and snow blowers. Accordingly, sales of 2.5 billion US dollars are much higher than those of Rain Bird and Hunter. Toro has over 6,000 employees and is based in Bloomington, Minnesota.
The company was founded in 1914 as a supplier of tractor engines for the Bull Tractor Company. This was founded only a year earlier and revolutionized the tractor market with the introduction of the first small and inexpensive tractor. Due to the immense demand, the necessary engine production could not be met and so a managing director of Bull founded Toro together with others and from then on supplied Bull with engines. The company name Toro (Spanish for bull) was deliberately chosen to reflect the close cooperation with Bull.
The Bull Tractor Company's success did not last long due to new competition from companies like Ford with significantly cheaper mass production. Due to the lack of engine orders, Toro was forced to look for new business areas and found them in the supply of agricultural companies and the truck industry with engines and other components. Later, whole agricultural machines, tractors and mowers were built, but also a first vehicle for lawn maintenance on golf courses.
From 1920, Toro stepped completely out of the business with agricultural equipment and vehicles and from then on concentrated fully on the business of maintaining golf turfs. In the course of this, the first irrigation system for golf courses was developed in 1923. As personal gardening equipment demand increased, Toro expanded its business to include household lawnmowers.
In 1962 the company Moist-o-Matic was taken over and extensive know-how in the field of irrigation was acquired and gradually expanded in the years that followed (see also the history of Hunter).
Since the 1990s, the focus has gradually shifted towards the professional user area. In 1990 this area only made up around a third of sales, by 2007 this share rose to around 70%.
Range
The Toro product catalog is as extensive as that of Rain Bird and Hunter. Otherwise everything is very similar to what was previously described for Rain Bird and Hunter. As with the other two providers, the exemplary illustration of the performance data in the catalogs should be emphasized at Toro. In extensive tables, the sprinkler throw and the flow rate are specified for a large number of possible irrigation sectors (e.g. full circle, semicircle, quarter circle, etc.) in connection with different water pressure. This makes it very easy to find the right solution.
The geared sprinklers are called Toro T5 (roughly the counterpart to the Hunter PGP and Rain Bird Pop-up Sprinkler 3500), the smaller series 300, another TS170. There are also other models for professional irrigation of golf courses or large sports lawns. The nozzle sprinklers are available in the variants LPS, Series 570Z and Series Precision. And the MPR Plus as a water-pressure-saving solution.
Examples of Toro products on Amazon:
Gardena is a leading supplier of irrigation products in Europe and has a few innovative products in its range that are not offered by other manufacturers. In the USA, Gardena products are available online, e.g. from Amazon. Gardena was founded in 1961 in Ulm, Germany. Initially, the company still operated under the name of the two founders as Kress und Kastner GmbH and did not sell its own products, but garden tools from the French company Dragon. It was not until two years later that they developed their first own product, the "Geräteboy", a practical holder for garden tools that is still sold today. 5 years after the establishment, the name was changed to Gardena.
The development of the plug-in coupling system ("Original Gardena System") in 1968 contributed significantly to the company's rise and growth in the garden irrigation sector. This is the quick coupling, which is still offered today in the same way, with which parts under water pressure can be connected using a click system without being sprayed wet.
The uniform design language also contributed to the success: The Gardena products are always gray and orange, a few years ago the color turquoise was also added. In addition to the original domain of garden irrigation products and garden tools, selected electrical devices for garden use are now also marketed under the name Gardena (lawn mowers, hedge trimmers, grass shears, …).
The total annual turnover is almost 600 million euros. 1,850 people are employed in Germany, and the company has 3,000 employees worldwide. 90% of Gardena sales are achieved in Europe and here for the most part in German-speaking countries.
Gardena has been part of Husqvarna, a Swedish company with annual sales of around 4 billion euros, since 2007. This is one of the world's largest companies in the field of forest and garden equipment for professional users. In the Husqvarna Group, Gardena is managed as a separate, largely independent division. In the field of irrigation systems, according to their own statements, they are striving to expand into other markets that have a garden culture similar to the German one.
In 2014, the Australian irrigation specialist Neta was acquired, a traditional, local company that operates in Australia and New Zealand.
At the end of 2021, Gardena's mother Husqvarna took over the US irrigation company Orbit Irrigation. Orbit Irrigation, based in Salt Lake City, has approximately 300 employees and had sales of approximately 320 million US dollars in 2021. 95% of this was achieved in North America. Orbit will be integrated into the Gardena division and Gardena will be positioned as a premium brand in the USA.
Range
Gardena offers the full range of irrigation products, from sprinklers, sprayers, irrigation computers, solenoid valves to drip irrigation components and much more. Even Gardena's own pipeline pipes are offered. In my opinion, Gardena cannot keep up with the products from Hunter, Rain Bird or Toro when it comes to sprinklers and watering computers, but it does offer a few interesting products that are not available from anyone else like the Gardena sprinkler system connecting point or the Gardena automatic zone distributor.
Examples of Gardena products on Amazon:
Examples of Orbit products on Amazon:
Planning tool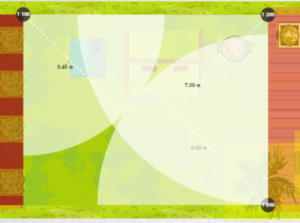 Gardena offers a practical online planning tool with which you can plan automatic watering for your own garden.
In addition to the international industry giants Hunter, Rain Bird and Toro as well as Gardena, which dominates the German-speaking and European regions, there are a few other irrigation companies that act as full-range suppliers or only offer individual components. An excerpt:
Aqua Joe
Blumat
Claber
Eden
Galcon
Green Electronics
GreenIQ
Intermatic
Irritec
Jain
K-Rain
Melnor
Netafim
NxEco
Pipelife
Rachio
Raindrip
Skydrop
Weathermatic
The extent to which it makes sense to deal with these in more detail depends on the individual case. From my point of view, it is easy to make do with the products of the four companies presented. The other companies could most likely be of interest if you need very special solutions, e.g. for the irrigation computer or sensors integrated into the irrigation, or if you are looking for a complementary product that is not offered by them.